Sepilok Orang Utan, Sun Bear & Kinabatangan Wildlife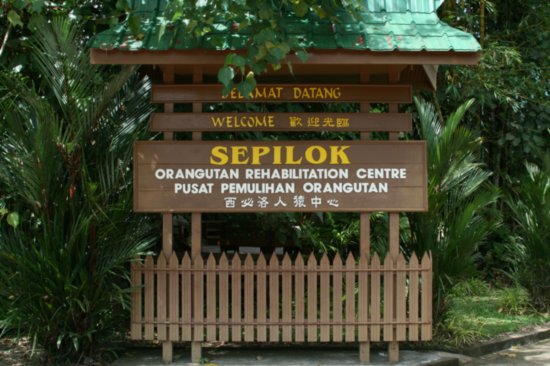 Sepilok Orangutan is the centre attracts tourists and researches alike, giving them the opportunity to watch the orang utan up close in their natural habitat. A boardwalk which leads to a viewing gallery and feeding platform where the apes are fed milk and bananas twice a day at 10am and 3pm by rangers. Feeding time also attracts long-tailed macaques to the area.
The Kinabatangan River is the longest river in Sabah emerging high in the Crocker Range and travelling 560km down to its mangrove swamp estuary into the Sulu Sea on the East coast of Sabah. The Kinabatangan River provides a unique and rich ecosystem and the concentration of wildlife in the lower reaches of the Kinabatangan River is remarkable and is acknowledged by experts to be the most varied and easily accessible wildlife in all of Southeast Asia.