Forbidden City is which housed 24 emperors of the Ming and Qing dynasties (1368–1911), is the best preserved imperial palace in China and the largest ancient palatial structure in the world. The design and the layout of the 870 buildings in the palace represent the essence of traditional Chinese architecture.
Tian'anmen Square is the largest public square, and can accommodate a million people. It is where the ceremony for the founding of the People's Republic was held.
The Great Wall of China, extends 4,000 miles. Construction of the wall began over 2,000 years ago and lasted for over 1,000 years. There are several Great Wall sections around Beijing, including restored sections and rugged sections.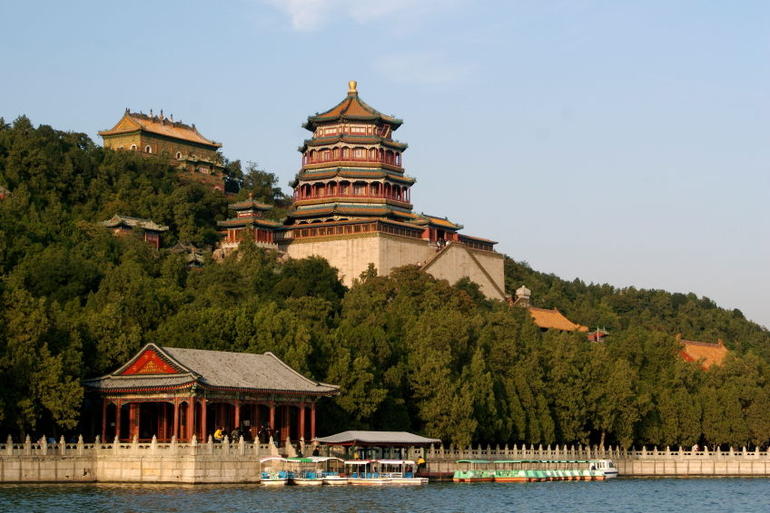 The Summer Palace, is the best-preserved imperial garden in the world, and the largest of its kind still in existence in modern China. It is a representative of traditional Chinese garden and a charming place to appreciate the artificial landscape first created hundreds of years ago.